Our specialist Mac team has vast experience in
quick turnaround high quality assured Mac repairs
Specialist Apple MacBook Hard Drive Upgrade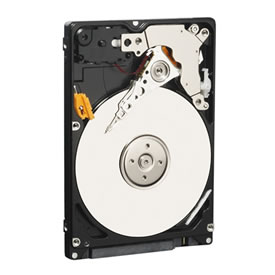 Increase the capacity and efficiency of your 13 inch notebook computer with a MacBook hard drive upgrade and replacement solutions offered by The Mac Response Centre in London. Hard drive upgrade solutions we provide ensure faster performance and improved boot times and you can store more documents, music, video and pictures in your original polycarbonate, unibody aluminum or unibody polycarbonate MacBook model.
If your current Apple MacBook hard drive is making a clicking sound or any internal hard drive component is damaged or you just feel your MacBook is running slow, we will provide you with a quality hard drive upgrade or replacement solution compatible to your 13-inch MacBook model.
London MacBook Hard Drive Upgrade and Solid State Drive (SSD) Upgrade
We offer internal hard drives and Solid State Drives (SSD) with different capacities including 250 GB 5400 RPM, 500 GB 5400 RPM, 500 GB 7200 RPM, 320 GB 7200 RPM, 1 TB 5400 RPM, 750 GB 7200 RPM, 120 GB SSD, 240 GB SSD and 480 GB solid state drives. If your hard drive is completely damaged and you need to recover your important data, we will help you with expert Apple MacBook hard drive data recovery, back up and transfer options. We can provide quick internal and external hard drive upgrade services with same day or while you wait turnaround time.
To schedule a quick London hard drive upgrade service for your 13 inch MacBook, just call us on 0207 394 2525 or forward an email to us at info@macresponsecentre.co.uk.
1TB 5400 RPM Hard Drive Replacement - £199.00
320GB 5400 RPM Hard Drive Replacement - £129.00
500GB 5400 RPM Hard Drive Replacement - £139.00
500GB 7200 RPM Hard Drive Replacement - £149.00
You can speak to our team direct today on
020 7394 2525
Apple Mac Data Recovery
Our data recovery services offer the latest technology to recover your lost information. We are geared up for any type of data storage system, We have the ability to deliver one of the highest success rates on your lost data. We operate a NO FIX NO FEE Policy!!
We're Open!
9 AM to 6 PM Monday to Saturday
Creative IT (UK) Ltd
Tel: 020 7394 2525
80 Willow Walk
The Willows, Unit 1
London SE1 5SY