Our specialist Mac team has vast experience in
quick turnaround high quality assured Mac repairs
Apple Mac Keyboard Replacement
If you are troubled with a stuck, defective or damaged keyboard on your Apple Mac notebook computer, we, at The Mac Response Centre in London can help you with quick and reliable Apple Mac keyboard replacement services for Apple PowerBook G4, iBook G4, MacBook, MacBook Air and MacBook Pro laptop models. All your Apple Mac keyboard repair and replacement requirements can be fulfilled the same day or while-you-wait.
Same Day London Apple Mac Keyboard Repair and Replacement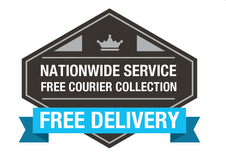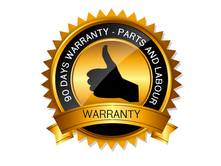 No matter whether it is a simple problem associated with the individual keys on your notebook keyboard or you have an entire damaged or faulty keyboard unit, we will fix it within the shortest possible time. We can fix all types of keyboard issues such as unresponsive keyboard, broken keys, loose keys, some of the keys are missing, sticky keys on notebook keyboard, keys won't function and liquid spilled Apple Mac keyboard issues. With a wide stock of spare parts and accessories, we can provide you a genuine quality replacement for your Apple Mac laptop keyboard including top case with keyboard, trackpad and bottom case replacement. You can bring in your Apple Mac notebook to our repair store in Central London or mail-in to us.
For further information regarding our Apple Mac keyboard replacement and repair services for PowerBook G4, iBook G4, MacBook, MacBook Air and MacBook Pro laptop models and to receive a free quote from The Mac Response Centre, just call us on 0207 394 2525 or forward an email to us at info@macresponsecentre.co.uk.
You can speak to our team direct today on
020 7394 2525
Apple Mac Data Recovery
Our data recovery services offer the latest technology to recover your lost information. We are geared up for any type of data storage system, We have the ability to deliver one of the highest success rates on your lost data. We operate a NO FIX NO FEE Policy!!
We're Open!
9 AM to 6 PM Monday to Saturday
Creative IT (UK) Ltd
Tel: 020 7394 2525
80 Willow Walk
The Willows, Unit 1
London SE1 5SY