Our specialist Mac team has vast experience in
quick turnaround high quality assured Mac repairs
Apple Mac Liquid Damage Repair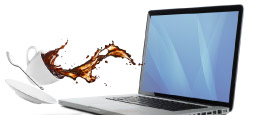 At The Mac Response Centre in London, we are experts in providing Apple Mac liquid damage repair and clean up services and are well-equipped and experienced to offer component level troubleshooting and diagnostic service for all makes and models of Apple Mac laptop and desktop computers. Our qualified engineers and technicians employ the latest professional diagnostic equipment and tools to ensure fast and accurate fault diagnosis and repair solutions for Mac Pro, Mac mini, iMac, PowerBook G4, iBook G4, MacBook, MacBook Air and MacBook Pro models.
Same Day London Mac Liquid Spill Damage Diagnostic and Repair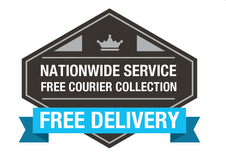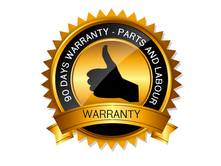 Tea, milk, water, coffee, beer, wine, juice or liquid spillage on an Apple Mac computer may result in a failure of the logic board, keyboard and other internal components. The damage occurred will depend on the extend of the liquid spill and whether the liquid has made contact with the internal components and logic board of your Mac computer. We have the latest BGA rework stations and equipment to repair and replace the components on the logic board. In addition to troubleshooting and cleaning liquid damage, we offer quick turnaround Apple Mac logic board repair. We can also provide complete logic board replacement service at cost-effective rates. In worst case liquid spill damage scenarios, The Mac Response Centre can provide you with a secure hard drive data recovery service for your Apple Mac laptop and desktop computers.
Recent Apple Mac Liquid Damage Repair Services:
To receive a free Apple Mac liquid damage repair quote for your Apple Mac Pro, Mac mini, iMac, PowerBook G4, iBook G4, MacBook, MacBook Air or MacBook Pro models, please give us a call on 0207 394 2525 or forward your request to us at info@macresponsecentre.co.uk.
You can speak to our team direct today on
020 7394 2525
Apple Mac Data Recovery
Our data recovery services offer the latest technology to recover your lost information. We are geared up for any type of data storage system, We have the ability to deliver one of the highest success rates on your lost data. We operate a NO FIX NO FEE Policy!!
We're Open!
9 AM to 6 PM Monday to Saturday
Creative IT (UK) Ltd
Tel: 020 7394 2525
80 Willow Walk
The Willows, Unit 1
London SE1 5SY