Our specialist Mac team has vast experience in
quick turnaround high quality assured Mac repairs
MacBook (13-inch, Late 2008) Hard Drive Upgrade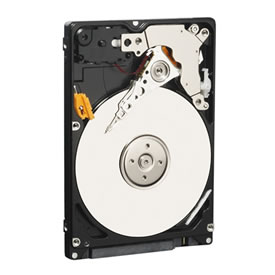 The 13.3-inch MacBook model (White) (MB402LL/B) (A1181) with 2.1 GHz Intel Core 2 Duo processor has a 120 GB Serial ATA; 5400 RPM Serial ATA hard drive.
Upgrade Options available for Apple 2.1 GHz MacBook (13-inch, Late 2008) models: 160 GB or 250 GB 5400 RPM Serial ATA hard drive
Same Day Apple MacBook (13-inch, Late 2008) Hard Drive Upgrade and Replacement
Our London Apple MacBook hard drive upgrade and replacement service for Late 2008 white notebook computer models include installation of a new drive and transfer of your existing files and data. A new Mac OS X operating system can be installed if needed. Apple MacBook hard drive data recovery options are also available for MB402LL/B Late 2008 13 inch 2.1 GHz models.
You can speak to our team direct today on
020 7394 2525
Apple Mac Data Recovery
Our data recovery services offer the latest technology to recover your lost information. We are geared up for any type of data storage system, We have the ability to deliver one of the highest success rates on your lost data. We operate a NO FIX NO FEE Policy!!
We're Open!
9 AM to 6 PM Monday to Saturday
Creative IT (UK) Ltd
Tel: 020 7394 2525
80 Willow Walk
The Willows, Unit 1
London SE1 5SY