Our specialist Mac team has vast experience in
quick turnaround high quality assured Mac repairs
MacBook Pro Memory Upgrade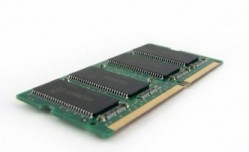 The Mac Response Centre will help you boost the performance on your 13-inch, 15-inch or 17-inch Mac notebook computer with a MacBook Pro memory upgrade. At times a memory upgrade is recommended when you have problems with your notebook computer. Adding extra memory will increase the overall computer speed and it additionally allows for quicker video rendering, photo viewing and application performance. By upgrading your notebook memory you can work on more programs at the same time.
The common RAM upgrade options available at The Mac Response Centre for your Apple Mac notebook models include: 1GB, 2GB (1x2GB), 2GB (2x1GB), 4GB (2x2GB), 4GB (1x4GB), 8GB (2x4GB), 8GB (1x8GB) and 16GB (2x8GB). 4GB (1x4GB) and 8GB (2x4GB) RAM upgrade options are suitable for Apple MacBook Pro Unibody models whereas the 8GB (1x8GB) and 16GB (2x8GB) upgrade options are for models released in 2011 and afterwards.
A MacBook Pro memory upgrade will at all times be the easiest and most cost-effective way to get the most value out of your Mac notebook. Contact The Mac Response Centre for a memory upgrade for Aluminum or Unibody MacBook Pro models. We service all model numbers including MA463LL/A, MA464LL/A, MA092LL/A, MA600LL, MA601LL, MA609LL, MA610LL, MA611LL/A, MA895LL, MA896LL, MA897LL/A, MA895LL/A, MA896LL/A, MA897LL/A, MB133LL/A, MB134LL/A, MB166LL/A, MB470LL/A, MB471LL/A, MB604LL/A, MB990LL/A, MB991LL/A, MC118LL/A, MB985LL/A, MB986LL/A, MC226LL/A, MC024LL/A, MC371LL/A, MC372LL/A, MC373LL/A, MC374LL/A, MC375LL/A, MC721LL/A, MC723LL/A, MC725LL/A, MC700LL/A, MC724LL/A, MD318LL/A, MD322LL/A, MD313LL/A, MD314LL/A and MD311LL/A.
You can speak to our team direct today on
020 7394 2525
Apple Mac Data Recovery
Our data recovery services offer the latest technology to recover your lost information. We are geared up for any type of data storage system, We have the ability to deliver one of the highest success rates on your lost data. We operate a NO FIX NO FEE Policy!!
We're Open!
9 AM to 6 PM Monday to Saturday
Creative IT (UK) Ltd
Tel: 020 7394 2525
80 Willow Walk
The Willows, Unit 1
London SE1 5SY