Our specialist Mac team has vast experience in
quick turnaround high quality assured Mac repairs
MacBook Air A1369 Keyboard Replacement
The client had a 13.3 inch MacBook Air (MC965LL/A) (Mid 2011) model with 1.7 GHz dual-core Intel Core i5 with 3 MB shared L3 cache processor and wanted to replace the faulty keyboard on his 13 inch Apple MacBook Air notebook computer.
Memory: 4GB of 1333 MHz DDR3 SDRAM
128 GB flash storage
Graphics: Intel HD Graphics 3000 processor with 384 MB of DDR3 SDRAM
Installed software: Mac OS X Lion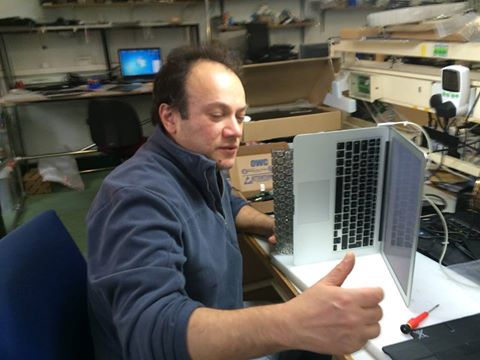 The experienced Apple MacBook Air repair engineers at The Mac Response Centre in London carefully removed the bottom cover, batteries, power connector board, speakers, fan and the logic board. The engineer accordingly removed the black foil covering the MacBook Air keyboard and was cautious not to damage the connectors and backlight LED's.
Same Day London 13.3 inch MacBook Air A1369 Keyboard Replacement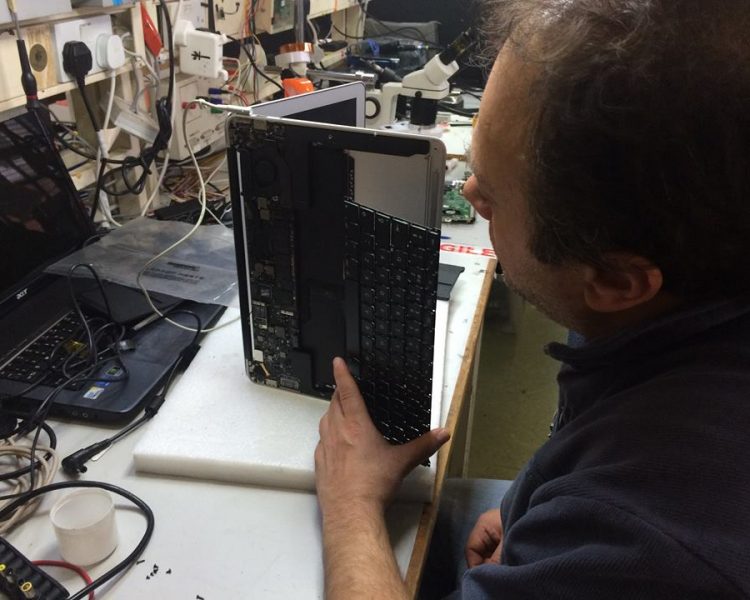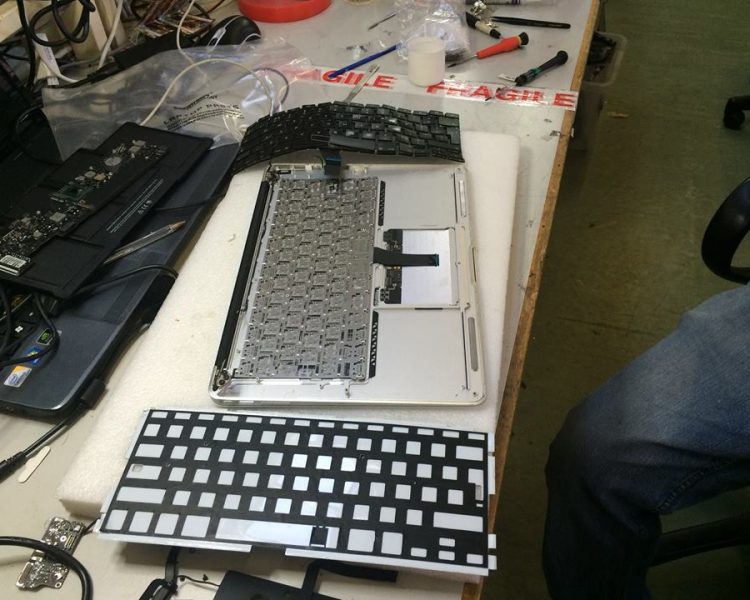 The old defective keyboard was removed and a new keyboard was reinstalled and the notebook is working fine now. Call The Mac Response Centre in London at 020 7394 2525 for same day London MacBook Air A1369 keyboard replacement (MC965LL/A) (Mid 2011), MacBook Air liquid damage repair and Apple MacBook Air keyboard replacement services.
You can speak to our team direct today on
020 7394 2525
Apple Mac Data Recovery
Our data recovery services offer the latest technology to recover your lost information. We are geared up for any type of data storage system, We have the ability to deliver one of the highest success rates on your lost data. We operate a NO FIX NO FEE Policy!!
We're Open!
9 AM to 6 PM Monday to Saturday
Creative IT (UK) Ltd
Tel: 020 7394 2525
80 Willow Walk
The Willows, Unit 1
London SE1 5SY