Our specialist Mac team has vast experience in
quick turnaround high quality assured Mac repairs
iMac Overheating Repair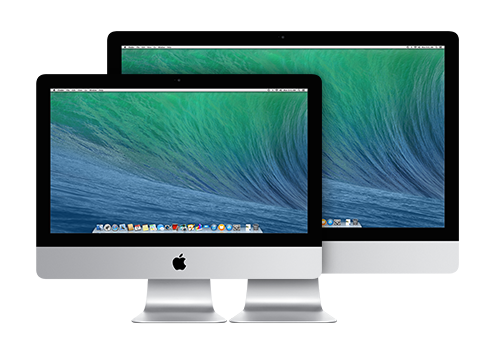 If you have an Apple iMac computer and you experience an overheating all-in-one Macintosh desktop computer, do not get upset. Overheating is a general problem, particularly with Intel-based Aluminum iMac models.
The overheating problem can occasionally be caused by cooling system failure or as a result of dust or other debris clogging the Apple iMac vents. Dust accumulation and buildup can have a considerable effect on the computer's capability to cool itself and can lead to the desktop computer overheating and shutting down.
Expert iMac Overheating Repair in London
Potential symptoms include:
iMac overheating and shutting down
iMac overheating and freezing
Overheating causing graphic issues
Slow performance on iMac
iMac fan is making a very loud noise
Fans run at full speed after computer turns on
The fan has stopped working
Bad air circulation can also lead to Apple iMac graphic card or hard drive problems. If your iMac computer is not diagnosed and serviced appropriately, it will cause further hardware damage and problems to the components on the logic board.
Call The Mac Response Centre now at 0207 394 2525 or drop us an enquiry through the Quick Enquiry form. Our experienced Mac engineers will respond quickly to your iMac overheating repair enquiry.
You can speak to our team direct today on
020 7394 2525
Apple Mac Data Recovery
Our data recovery services offer the latest technology to recover your lost information. We are geared up for any type of data storage system, We have the ability to deliver one of the highest success rates on your lost data. We operate a NO FIX NO FEE Policy!!
We're Open!
9 AM to 6 PM Monday to Saturday
Creative IT (UK) Ltd
Tel: 020 7394 2525
80 Willow Walk
The Willows, Unit 1
London SE1 5SY