Our specialist Mac team has vast experience in
quick turnaround high quality assured Mac repairs
Same Day iBook G4 Memory Upgrade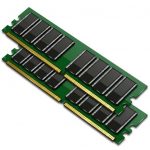 Have your 12-inch or 14-inch Mac notebook computer operate even better and smoother with an Apple iBook G4 memory upgrade from The Mac Response Centre in London. We are a professional Mac laptop repair store in London, providing expert iBook G4 repair and upgrade services to customers all over the United Kingdom.
At The Mac Response Centre, we will provide you with quality RAM upgrade which will provide an instant improvement in the performance of your iBook G4 notebook. You can right away benefit from more speed, easy multitasking, quick and smooth program running and enhanced multimedia experience. We provide 256 MB RAM upgrade, 512 MB RAM upgrade and 1 GB RAM upgrade and replacement services compatible to your iBook G4 notebook model. All the memory upgrade and replacement services can be completed the same day turnaround and all the spare parts and labor we provide are backed by a standard service warranty.
If you aren't sure what kind of iBook G4 memory upgrade is required for your 12-inch or 14-inch iBook G4 computer, feel free to contact our service technicians on 0207 394 2525 or send your requirements to us at info@macresponsecentre.co.uk.
iBook G4 - M9164LL/A (800 MHz 12-inch) (A1054), M9388LL/A (933 MHz 14-inch) (A1055) and M9165LL/A (1 GHz 14-inch) (A1055)
iBook G4 (Early 2004) - M9426LL/A (1 GHz 12-inch) (A1054), M9418LL/A (1 GHz 14-inch) (A1055) and M9419LL/A (1.2 GHz 14-inch) (A1055)
iBook G4 (Late 2004) - M9623LL/A (1.2 GHz 12-inch) (A1054), M9627LL/A (1.33 GHz 14-inch) (A1055) and M9628LL/A (1.33 GHz 14-inch) (A1055)
iBook G4 (Mid 2005) - M9846LL/A (1.33 GHz 12-inch) (A1133) and M9848LL/A (1.42 GHz 14-inch) (A1134)
You can speak to our team direct today on
020 7394 2525
Apple Mac Data Recovery
Our data recovery services offer the latest technology to recover your lost information. We are geared up for any type of data storage system, We have the ability to deliver one of the highest success rates on your lost data. We operate a NO FIX NO FEE Policy!!
We're Open!
9 AM to 6 PM Monday to Saturday
Creative IT (UK) Ltd
Tel: 020 7394 2525
80 Willow Walk
The Willows, Unit 1
London SE1 5SY