Our specialist Mac team has vast experience in
quick turnaround high quality assured Mac repairs
Professional iBook G4 Data Recovery Services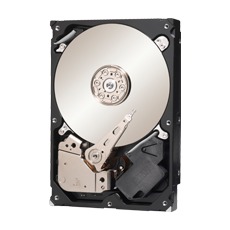 The Mac Response Centre offers professional and secure Apple iBook G4 data recovery services to recover your lost business or personal data from your 12-inch and 14-inch Mac notebook computers. Using special data recovery techniques and tools, we offer timely and affordable services to customers across the United Kingdom.
The causes of data loss can be wide and varied, but our expert technicians and engineers can work with all type of data loss scenarios, no matter whether it is a physical hard drive damage or a logical failure. Some of the common data loss circumstances we efficiently deal with include accidentally deleted data or files, damaged Master Boot Record, damage due to electrical failure, inaccessible hard drive sectors, corrupted partition table, virus infected issues, damaged hard disk heads and other hard drive component level failures. We are also specialised in recovering your critical data from your 12-inch and 14-inch iBook hard drives which are damaged due to natural disasters such as lightning, water damage or fire.
Experts in London iBook G4 Data Recovery Services
To know more about our London Apple iBook data recovery services for 12-inch and 14-inch models from Mac OS X 10.3 Panther, Mac OS X 10.4 Tiger and Mac OS X 10.5 Leopard operating systems and to get a free quote, just give us a call on 0207 394 2525 or email us at info@macresponsecentre.co.uk.
iBook G4 - M9164LL/A (800 MHz 12-inch) (A1054), M9388LL/A (933 MHz 14-inch) (A1055) and M9165LL/A (1 GHz 14-inch) (A1055)
iBook G4 (Early 2004) - M9426LL/A (1 GHz 12-inch) (A1054), M9418LL/A (1 GHz 14-inch) (A1055) and M9419LL/A (1.2 GHz 14-inch) (A1055)
iBook G4 (Late 2004) - M9623LL/A (1.2 GHz 12-inch) (A1054), M9627LL/A (1.33 GHz 14-inch) (A1055) and M9628LL/A (1.33 GHz 14-inch) (A1055)
iBook G4 (Mid 2005) - M9846LL/A (1.33 GHz 12-inch) (A1133) and M9848LL/A (1.42 GHz 14-inch) (A1134)
You can speak to our team direct today on
020 7394 2525
Apple Mac Data Recovery
Our data recovery services offer the latest technology to recover your lost information. We are geared up for any type of data storage system, We have the ability to deliver one of the highest success rates on your lost data. We operate a NO FIX NO FEE Policy!!
We're Open!
9 AM to 6 PM Monday to Saturday
Creative IT (UK) Ltd
Tel: 020 7394 2525
80 Willow Walk
The Willows, Unit 1
London SE1 5SY