Our specialist Mac team has vast experience in
quick turnaround high quality assured Apple repairs
Apple Repair Services for all Apple Mac computer models
London's Most Trusted Apple and Mac Repair Services
Same Day London Apple Repair and Upgrade for all Apple Mac models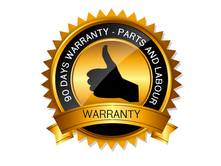 The Mac Response Centre in London is the perfect choice when it comes to Apple repair, service and support for all your Apple Mac computers including Mac Pro, Mac mini, iMac, PowerBook G4, iBook G4, MacBook, MacBook Air and MacBook Pro models.
We are an independent and locally owned Apple repair centre having a group of technicians and engineers who have immense knowledge and years of experience in working with Apple Mac computer hardware and software issues.
Our experienced Apple repair team can troubleshoot and repair a large number of faults with Apple Mac computers but the most common include no power or computer does not turn on, computer does not boot, frequent kernel panics, Mac computer keeps crashing on start up, Mac computer overheating, computer boots but no video, computer screen goes black, cracked / physically damaged or broken screen, bad or defective memory module, logic board failure, NVIDIA graphics processor or graphics chipset failure, non functioning SuperDrive, distorted video, failed hard drive, computer shuts down unexpectedly, Mac computer freezing randomly, accidentally dropped Mac laptop, lines appear on screen, Apple computer is operating really slow, computer not detecting wireless network and liquid or water damaged Apple computer issues.
You can speak to our team direct today on
020 7394 2525
Apple Mac Data Recovery
Our data recovery services offer the latest technology to recover your lost information. We are geared up for any type of data storage system, We have the ability to deliver one of the highest success rates on your lost data. We operate a NO FIX NO FEE Policy!!
We're Open!
9AM to 6PM Monday to Saturday
Creative IT (UK) Ltd
Tel: 020 7394 2525
80 Willow Walk
The Willows, Unit 1
London SE1 5SY